Aluminium Mirror
Product Detail
Product Tags
Aluminium mirror is produced through a double process by coating one aluminium film and two layers of waterproof paints on glass surface. 
Production technology and process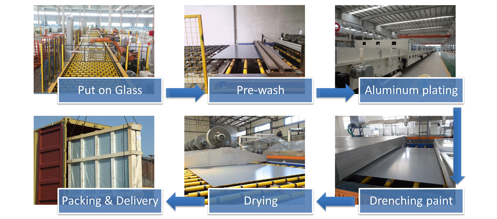 pre-wash-> cleaning-> air drying-> plated aluminum ->sprinkle the priming paint-> heat the primer-> sprinkle finishing paint  ->heat finishing paint -> paint curing and cooling -> cleaning the mirror->air drying->inspection->packing
Standard and parameter
Thickness of Aluminum layer:200~300?
Thickness of single painted≥ 30 um
Thickness of double painted≥ 45um
Wipe the back of mirror for 150 times, don't appear priming paint.
Production Capacity
Thickness: 1.5mm, 1.8mm, 2mm – 6mm
Size: 1220x1830mm, 1524x2134mm, , 1830x2440mm, 2134x3300mm, 2134x3660mm, 2250x3300mm or produce according to customer's requirement.
Application
Bathrooms, Halls.
Mirrored walls to create more light or space.
Furniture backs, shelves, table tops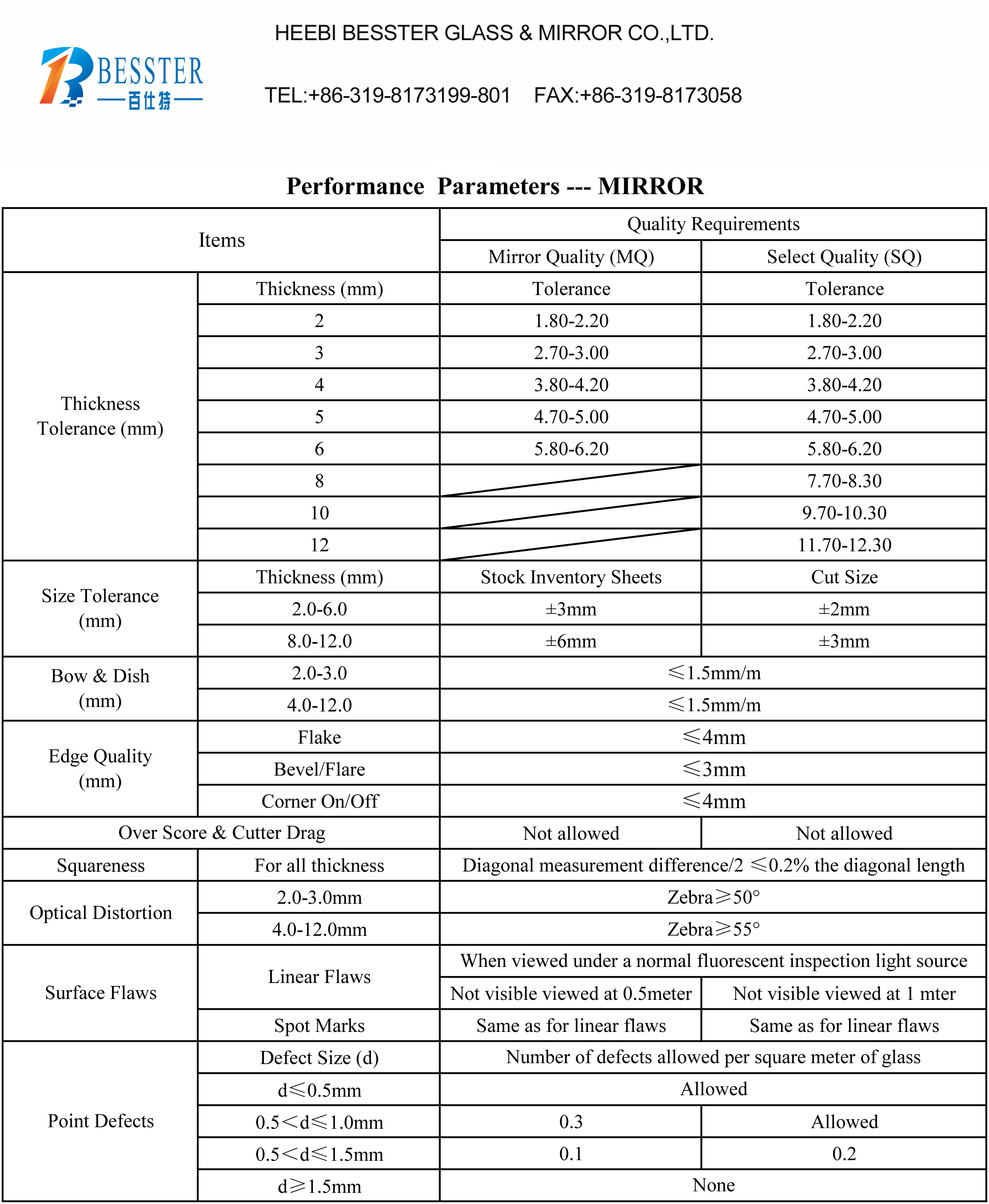 ---
Previous:
Ultra Clear Glass
Next:
Antique Mirror
---