Laminated Glass
Product Detail
Product Tags
◆ PRODUCT DESCRIPTION
     Laminated Glass is a kind of safety glass. It is laminated with Polyvinyl Butyral (PVB) film between two glass sheets or among multiple glass sheets by special equipment, then preheated and prepressed before entering the autoclave for permanent heat pressing and forming.
◆ PRODUCT CAPACITY
PVB Thickness: 0.38mm, 0.76mm, 1.14mm, 1.52mm ect.
Thickness: 3+0.38+3m~15+1.52+15mm Size: 2440x1830mm, 3300x2140mm, or produce according to customer's requirement
    Capacity: 10*20′FCL/Day/Line.
◆ CHARACTERISTICS
    1.Grade A safety glass which meets AS1288 requirements. Depending on the severity of impact, will not splitter into jagged dangerous pieces and will remain intact in opening.
    2.Solar and thermal control functions through the use of tinted, reflective and low-E glass giving users many performance options.
    3.Security features which greatly aid prevention of illegal entry and/or vandalism.
    4.Visual distortion free in annealed form.
◆ APPLICATIONS   
    1.Glass Curtain Wall
    2.Building Ceiling
    3.Skylight Window
    4.Elevator and Passengerway's Guardrail etc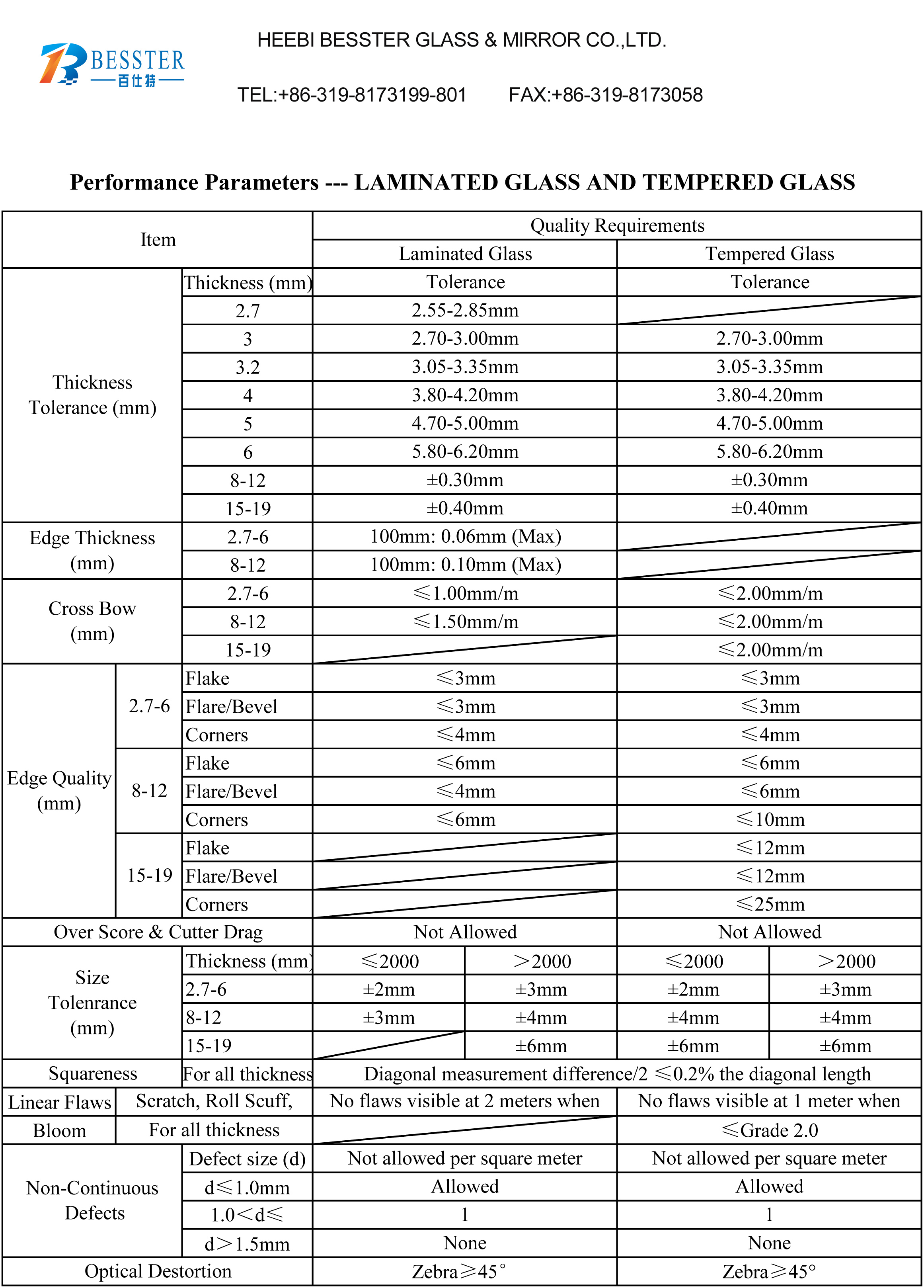 ---
Previous:
Back Painted Glass
Next:
Smart Glass
---